Hand Lotion, Northern Dawn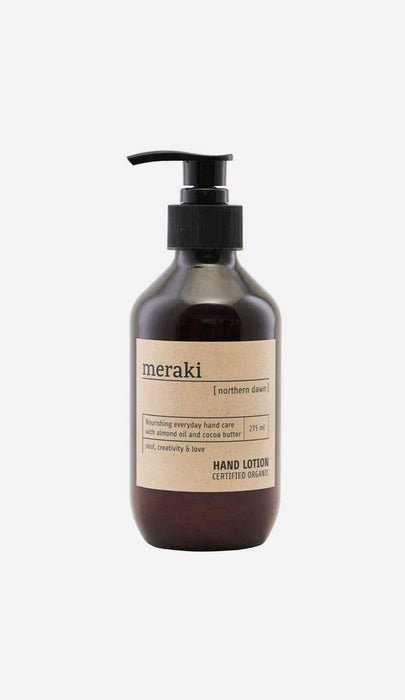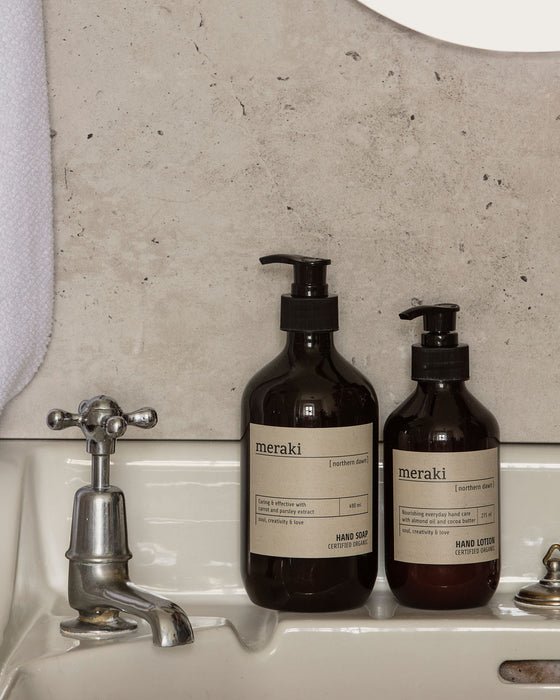 Hand lotion, Northern dawn.
Certified organic hand lotion for daily use from Meraki. Our hand lotion, Northen dawn contains organic aloe vera, almond oil, and cocoa butter which care, moisture, and soften the hands – without being greasy. Use the hand lotion after doing dishes or when the hands need extra care. This fine hand lotion comes in the most beautiful wrapping which will add a decorative touch in the home. Put it on a tray together with a hand soap in order to create a simple and pure look. Note: Combine with a wall mounting for practical storage.
Size: 9.3 fl.oz/ 275 ml.
Brand: meraki
Made in Denmark.