Hand Soap, Northern Dawn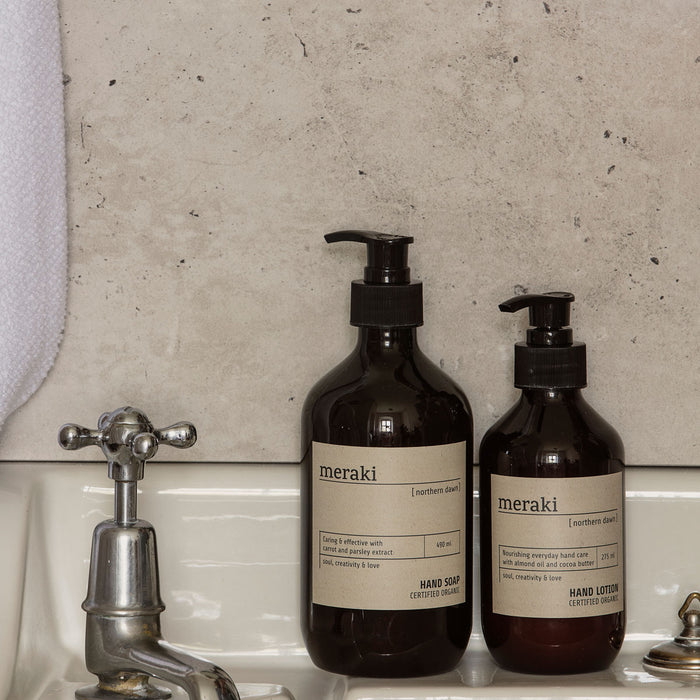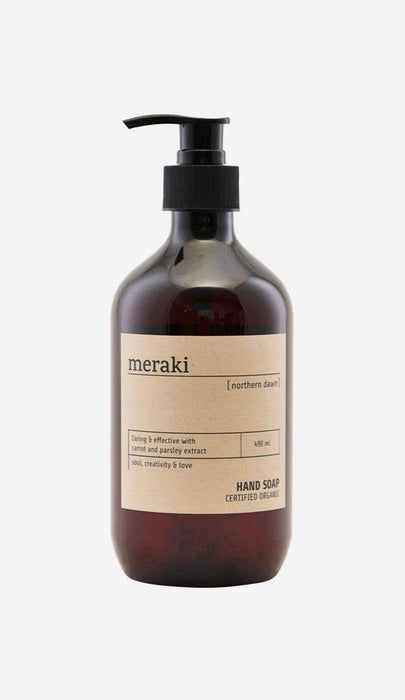 Hand soap, Northern dawn.
Let the hand soap be a decorative element in the decor of the bathroom, kitchen or laundy room. With Meraki's certified organic hand soap, Northern dawn, you get a caring and moistening soap for the hands which contains extracts of carrots, parsley and organic aloe vera. The soap is suitable for all skin types and for daily uses and it leaves your hands pleasant-smelling. Pump a suitable amount of soap and foam the hands before rinsing them thoroughly with water. Note: Combine with a wall mounting for practical storage.
Size: 16.5 fl.oz/ 490 ml.
Brand: meraki
Made in Denmark.