Aita Smoke Base Short Glass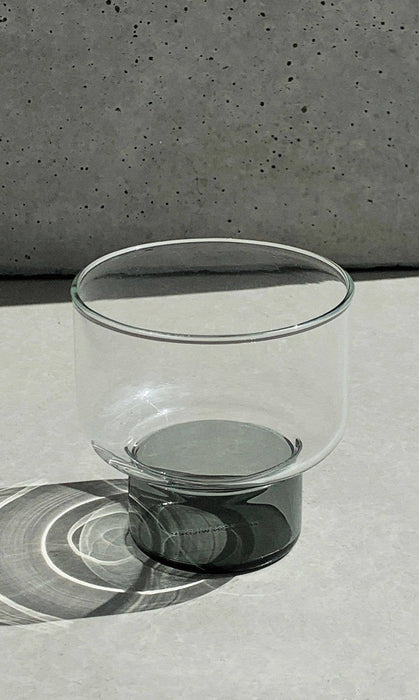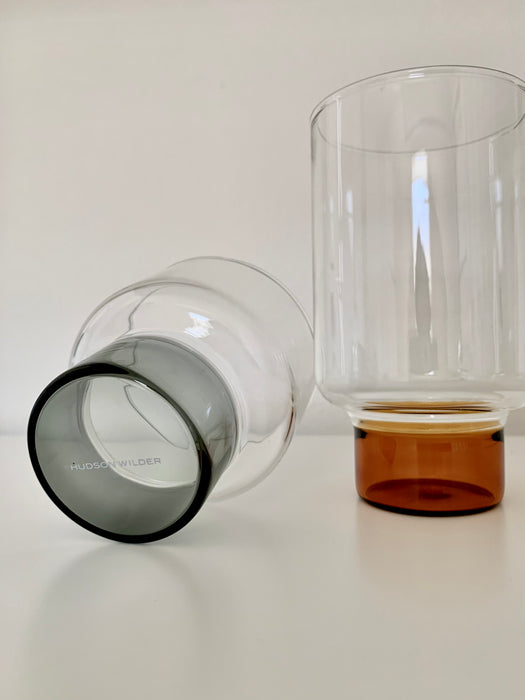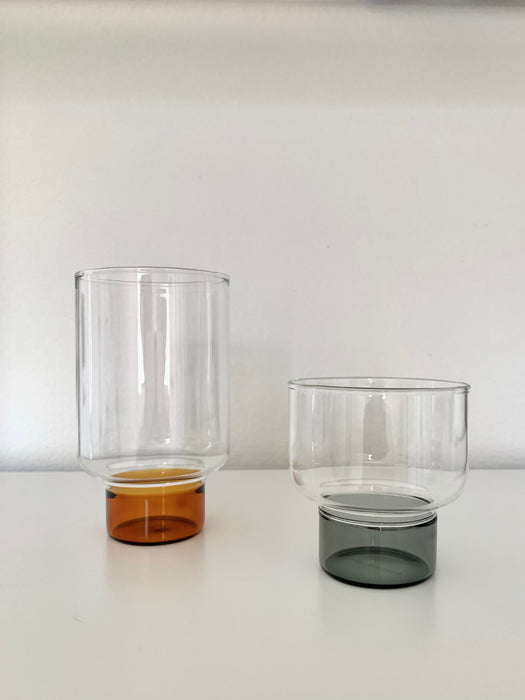 We designed the aita handblown drinking glasses to be multipurpose. In our home, we use this glass for wine and water to spirits. They can be loosely stacked for storage to save space. The glass features a comfortable curvature and the coloured base accentuates clear liquids. 
Each cup is individually hand-blown. The cup is exceptionally strong being made from borosilicate glass that is more durable than traditional glass. Resistant to thermal shock, similar to pyrex, you can use the glasses for both warm and cold liquids without any risk of shattering.
Dishwasher safe. Handwash recommended.