Ceramic Meso Incense Holder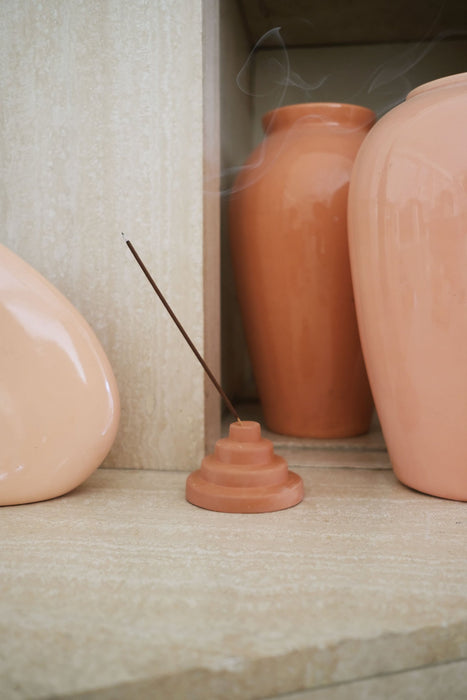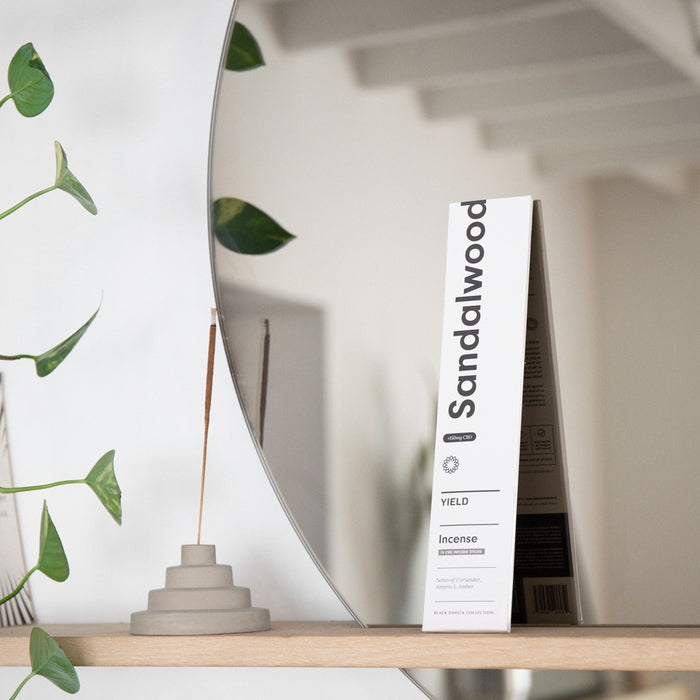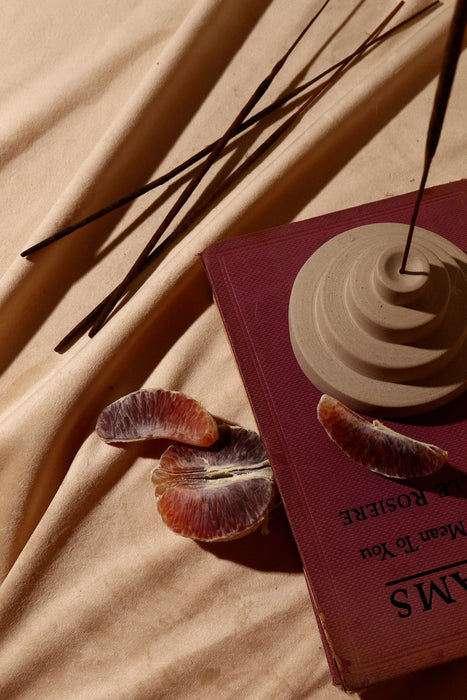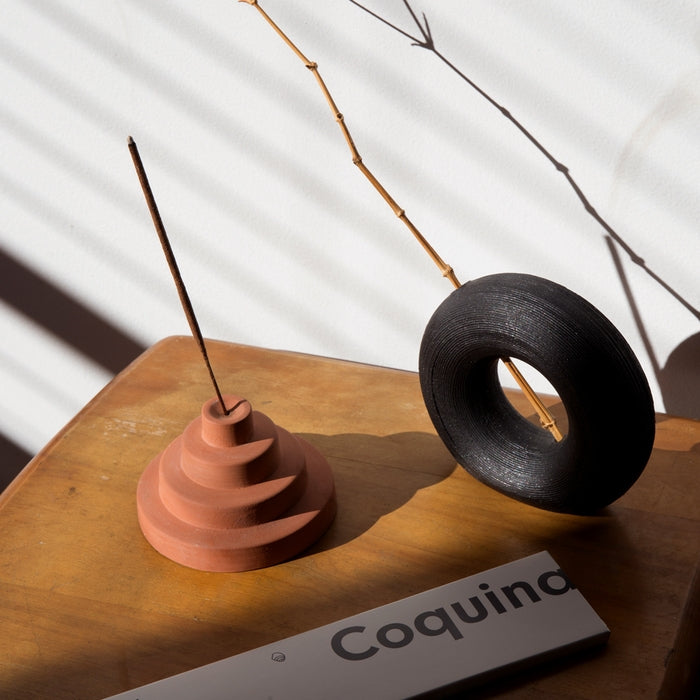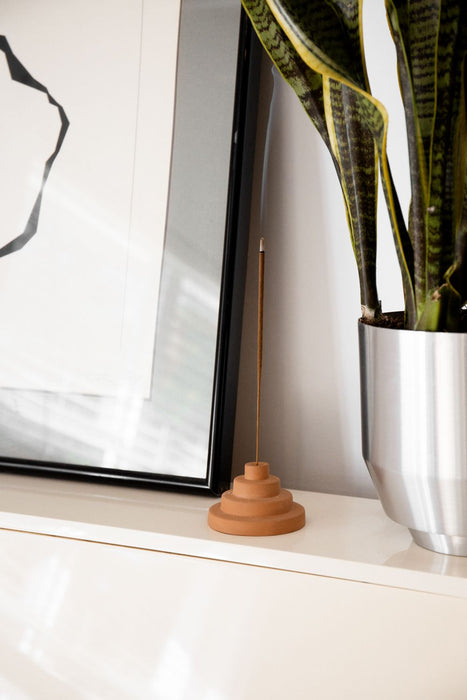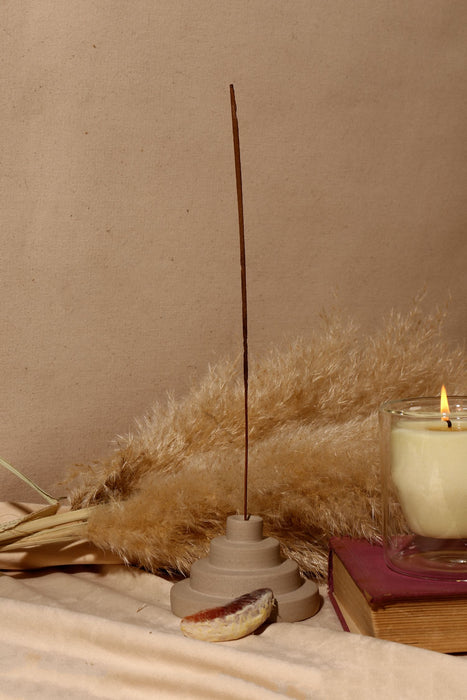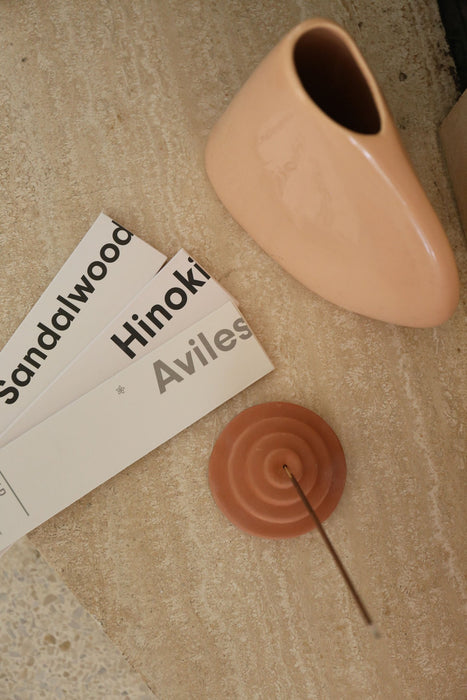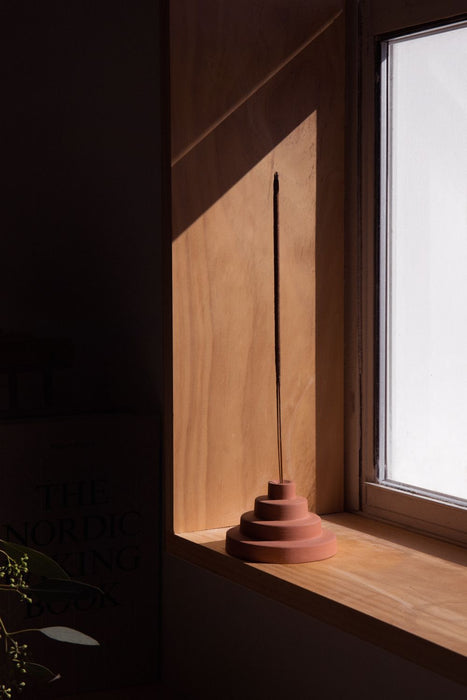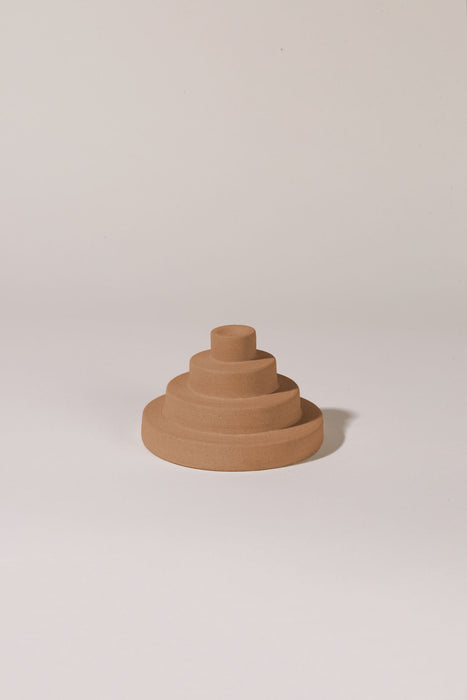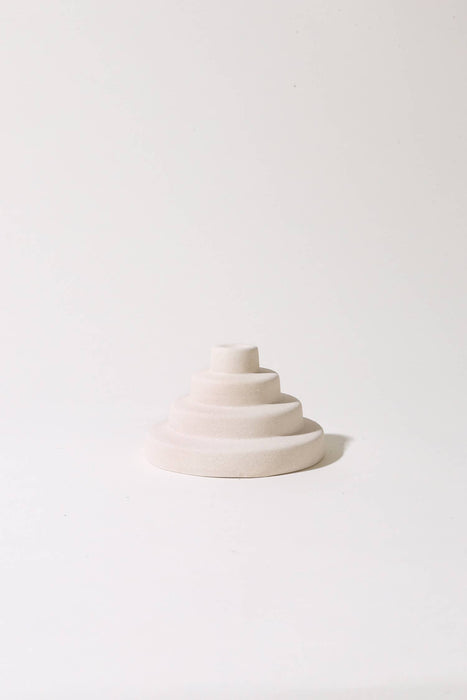 Inspired by Mesopotamian architecture, the incense holder perfectly suspends stick incense and is a perfect pedestal to watch your incense burn. Handmade in Saint Augustine, FL.
Materials - Unglazed Colored Ceramic Stoneware. Available in colors: Tan and Terra.
Dimensions - 3.5" D x 2.25" H
Handmade, size may slightly vary.
Brand: Yield