Hand Cream, Silky Mist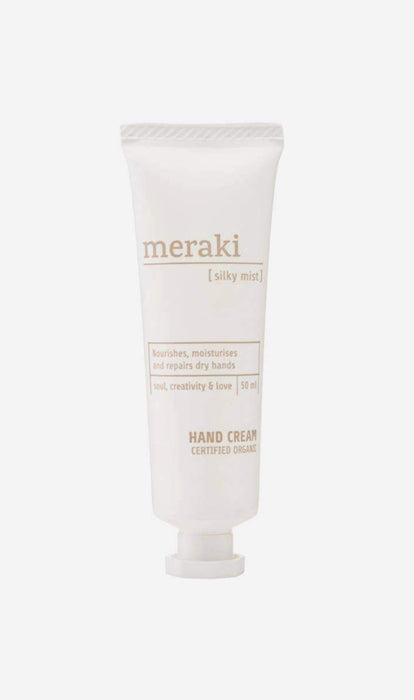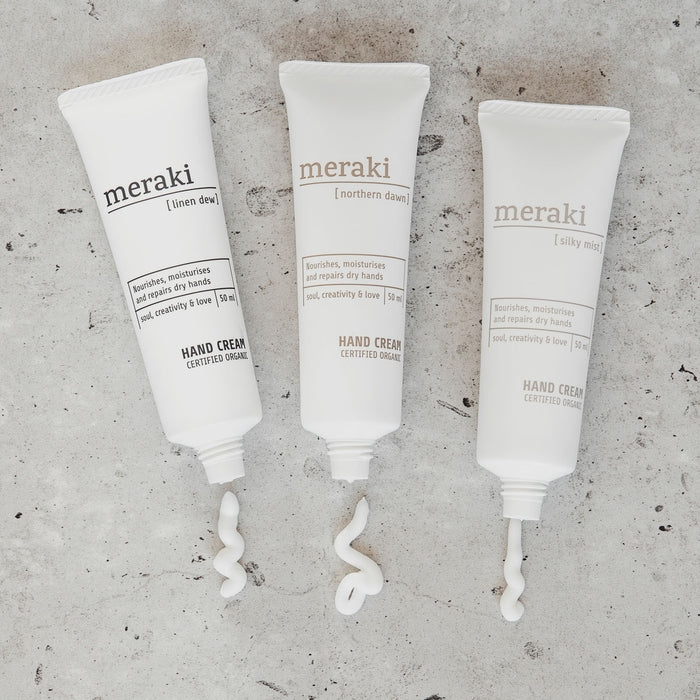 Hand cream, silky mist,
This certified organic hand cream, Silky Mist, is perfect you who wish to have well-manicured and moisturized hands. The hand cream is with its practical size an obvious choice to keep in the handbag – in that way, you will always have the cream close by. Due to the organic aloe vera, jojoba oil and the cocoa butter in the cream, it will care, moisturize and soften the hands. Use it as needed – when the hands need extra moisture and care. It is suitable for everyday use and all skin types.
Size:1.7 fl.oz/ 50 ml.
Brand: meraki
Made in Denmark