Hand Soap, Tangled Woods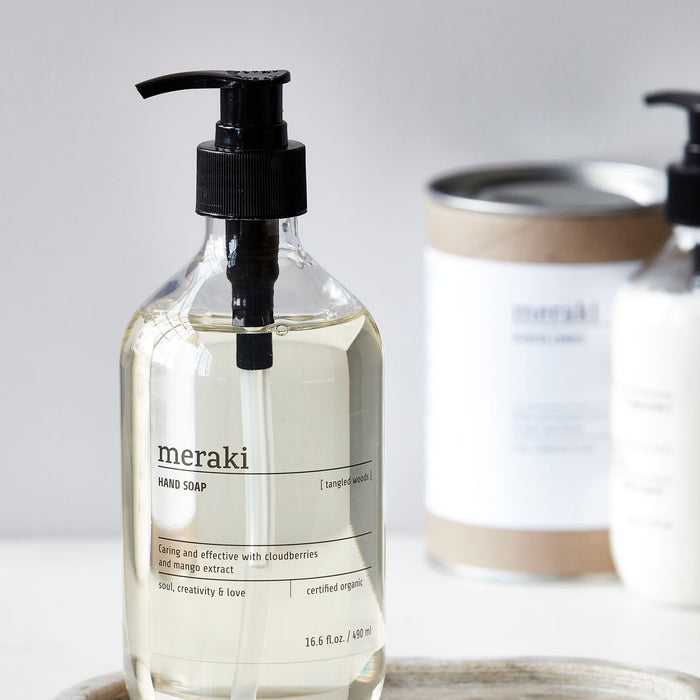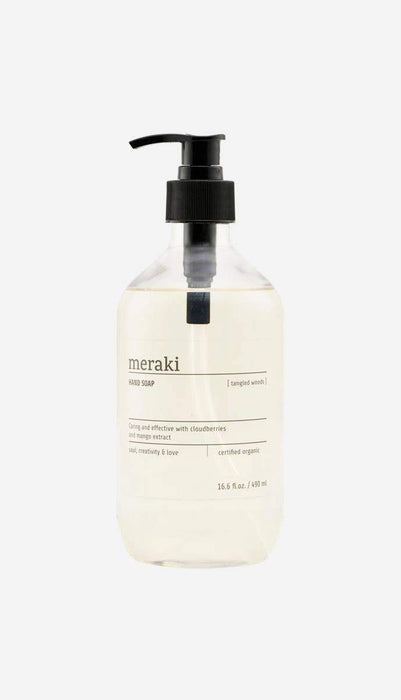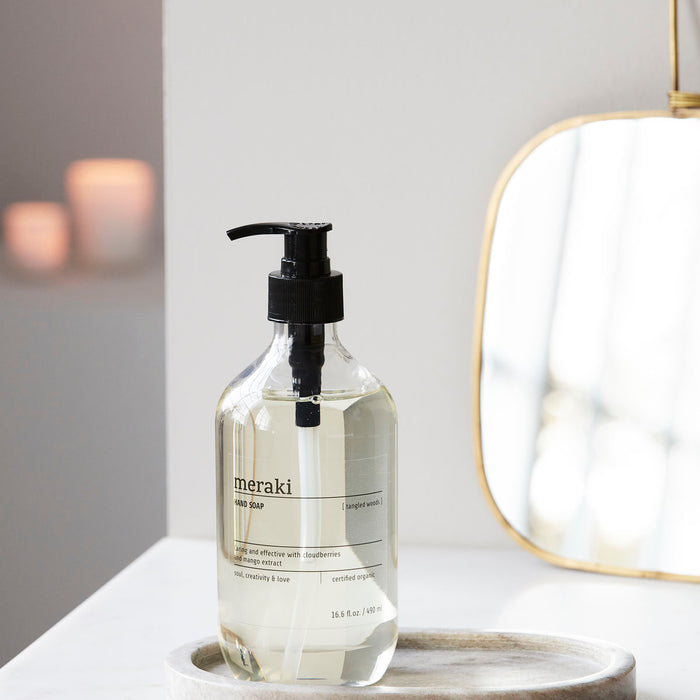 Hand soap, tangled woods.
Tangled Woods from Meraki is the most wonderful hand soap for your bathroom or kitchen. The hand soap contains scents of lavender, sandalwood, peppermint and thyme. The product is ecologically certified and is suitable for everyday use for all skin types. Combine Tangled Woods with a nourishing hand lotion for extra care after washing your hands.
Size: 16.5 fl.oz/ 490 ml
Brand: meraki
Made in Denmark.