Mighty Small Glass Carafe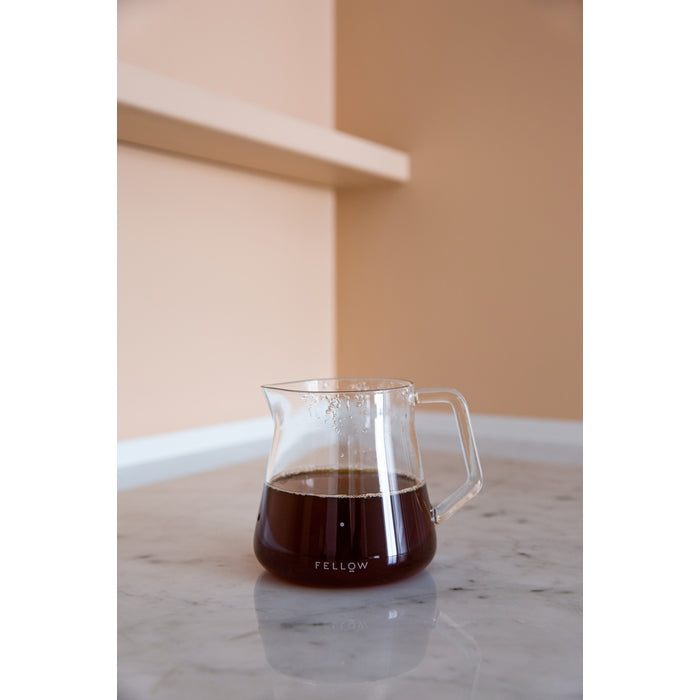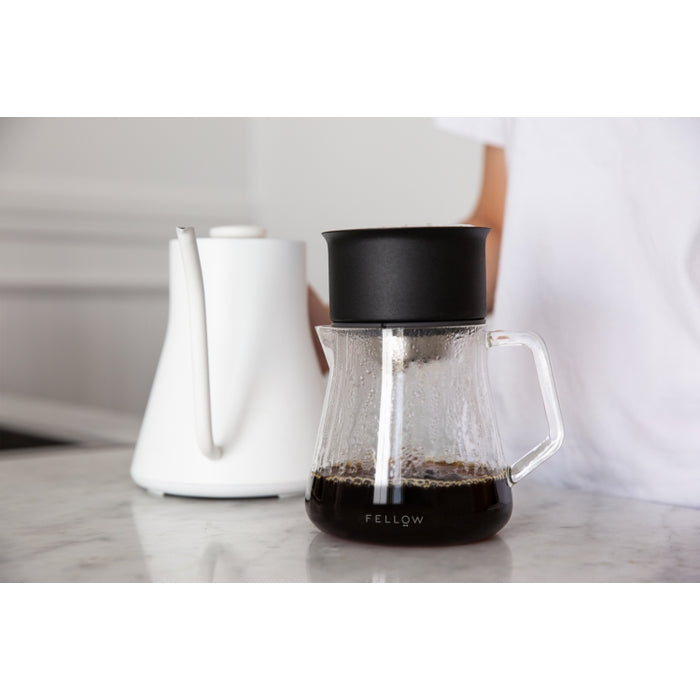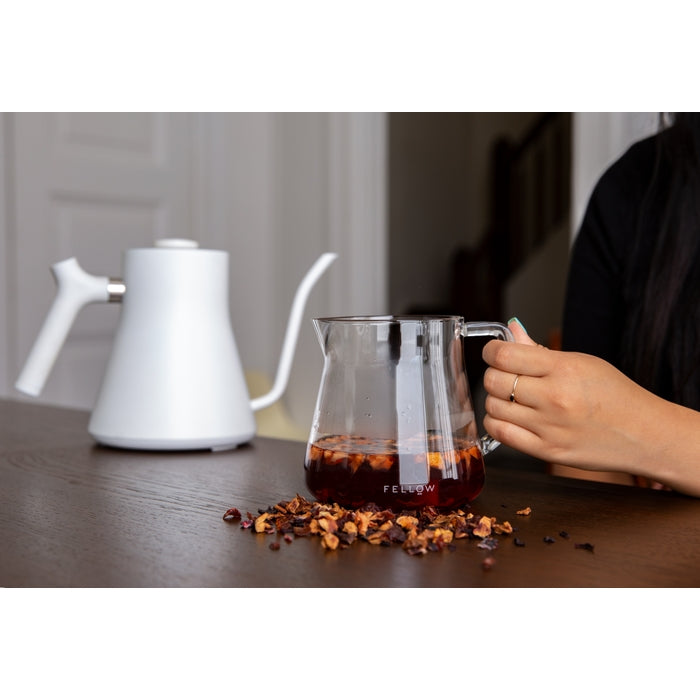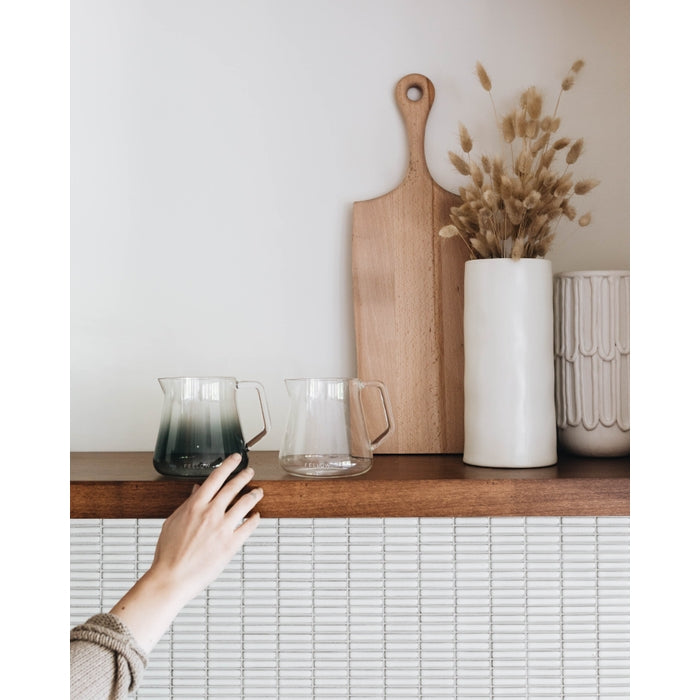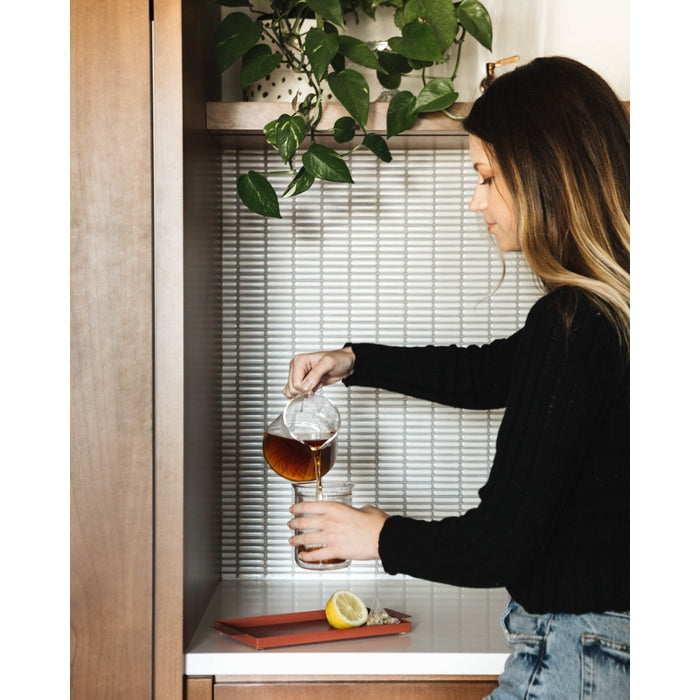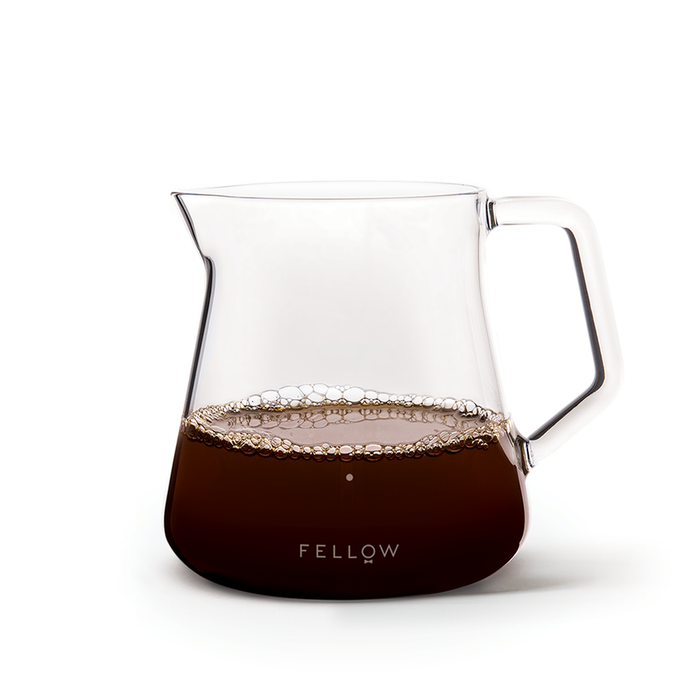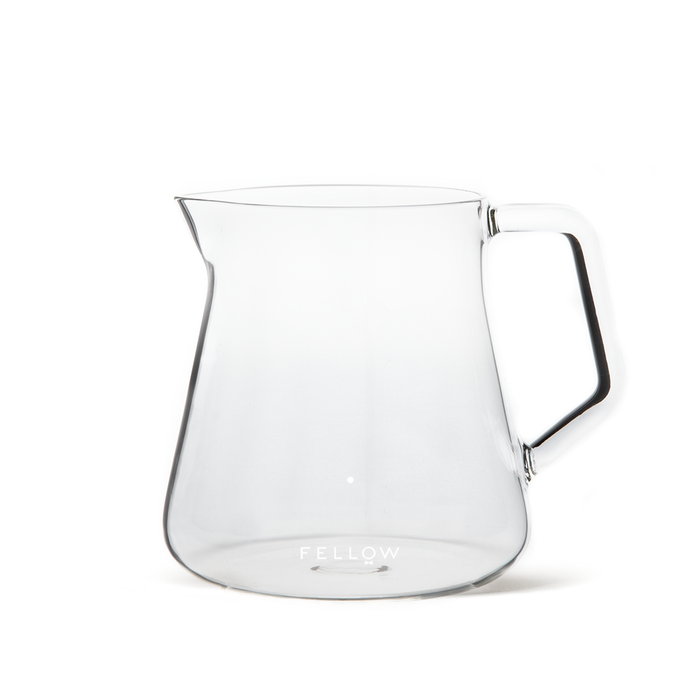 Whether you're enjoying a cup at home or dialing in a pour-over on bar, this mighty carafe gets the job done and then some.
Features
NO DRIP SPOUT
Pour with precision. A sharp spout eliminates drips and saves you from spills.
STURDY LITTLE HANDLE
Provides a comfortable and firm grasp for pouring. Plus, it stays cool so your fingers do too.
HAND BLOWN GLASS
Strong and durable, our thick 5 mm borosilicate glass keeps your coffee hotter for longer.
Specs
Height: 4.5"
Bottom Diameter: 4.5"
Top Diameter: 3"
Weight: 250g
Volume: 500 ml, ratio aid dot at 300 ml
Materials: Hand Blown Borosilicate Glass