Rainbow Rug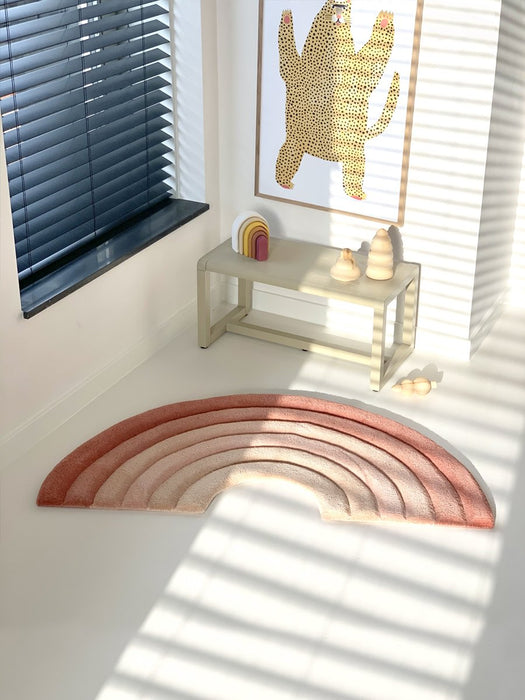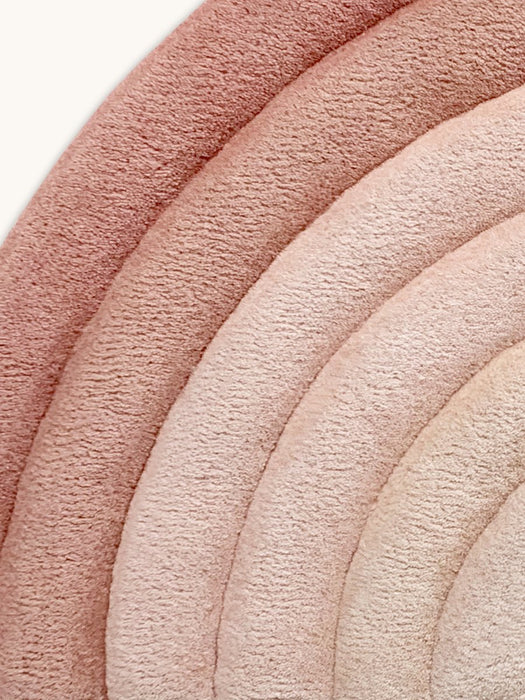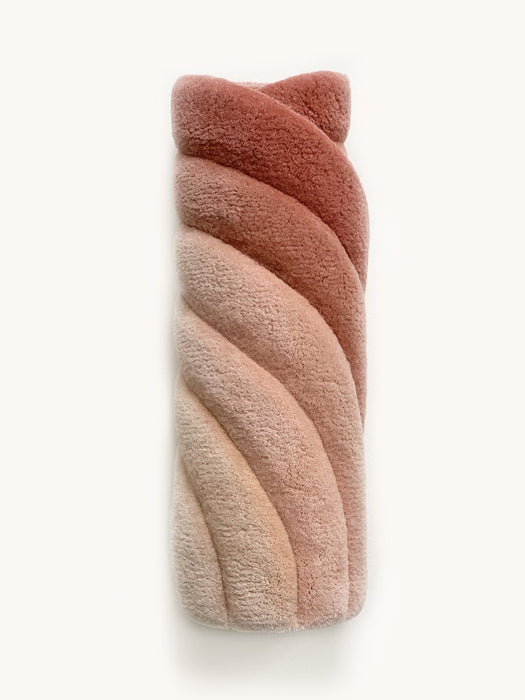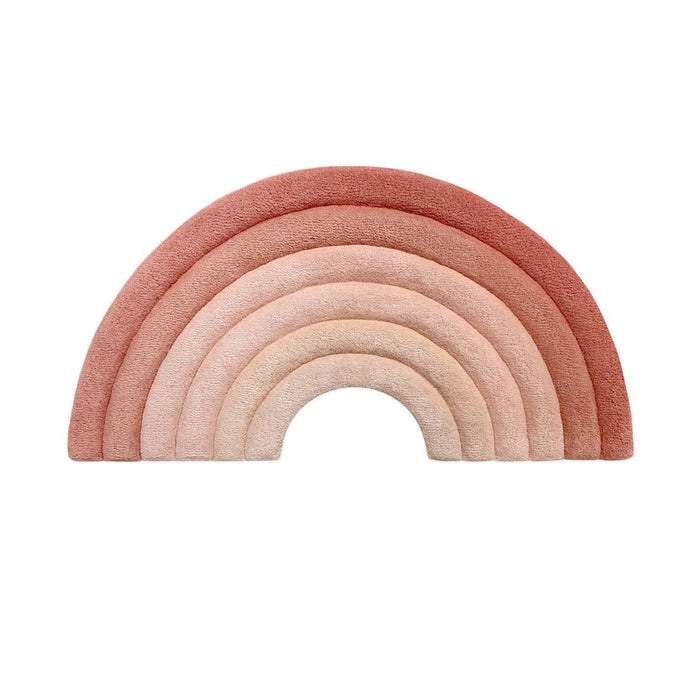 Turn the nursery room into a magical space with our dreamy 3D textured Rainbow Rug. Hand-tufted from 100% New Zealand wool in beautiful shades of rusty pinks. Each rainbow stroke is roundly cut and hand-carved to create a bubbly embossment. A super cute kids rug to decorate a joyful child's room.
The Rainbow Rug Rusty Pink is hand-tufted in India and certified with the GoodWeave label. The best assurance that no child labor is used and appropriate working conditions have complied. Besides, with every purchase, you support programs that educate children.
Product Details
Size: 43.3 x 22 x 0.8 in
Material: 100% pure new wool, non-toxic dyes/inks, backing: 100% cotton
Technique: Hand-tufted, 3D textured
Care Instruction
Vacuum clean regularly. Clean with a damp cloth or absorb wet spots with a dry towel. Professional cleaning recommences for big spots.