Stagg EKG Electric Kettle - Matte Black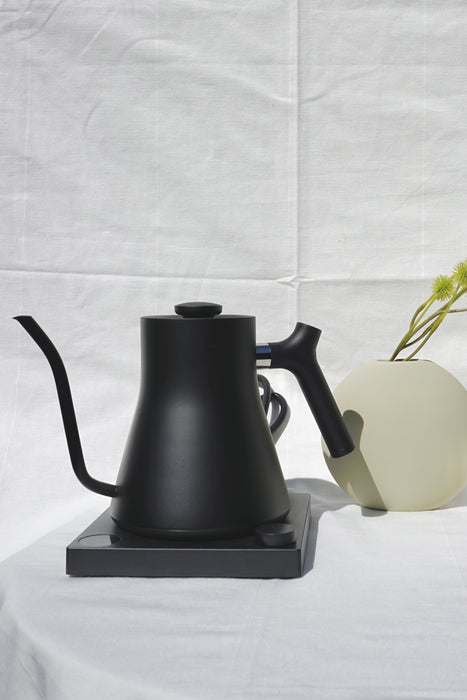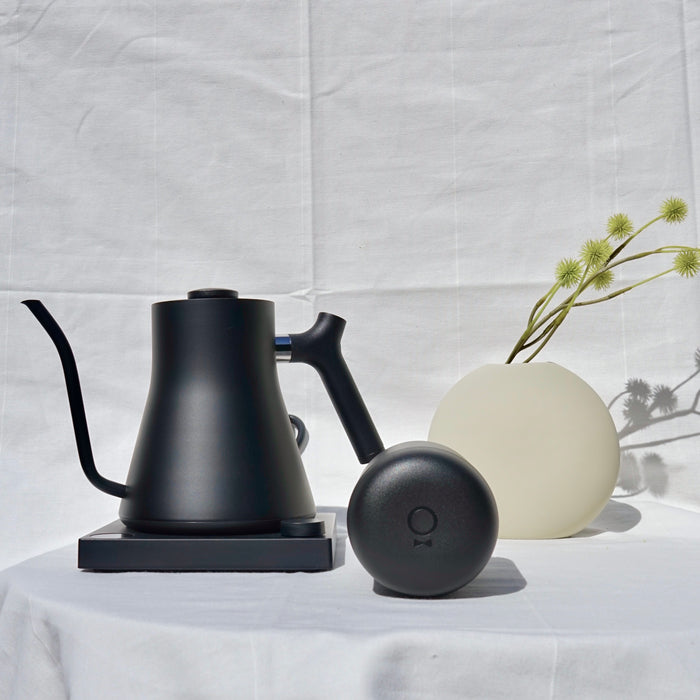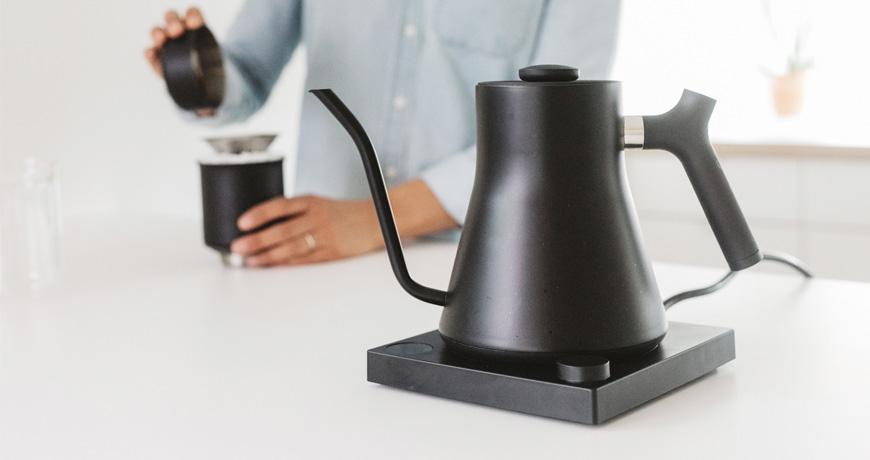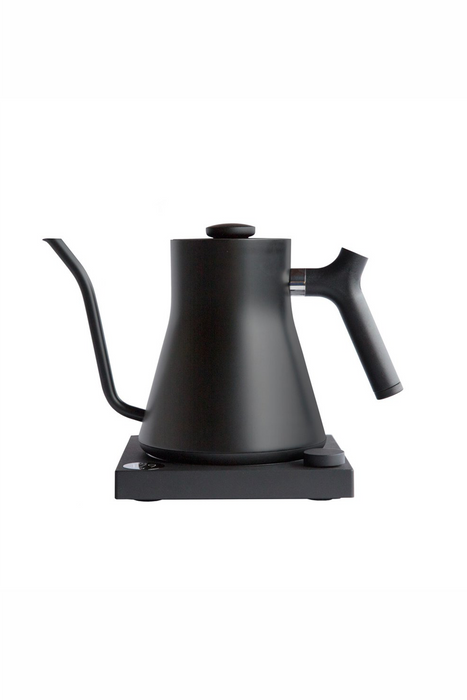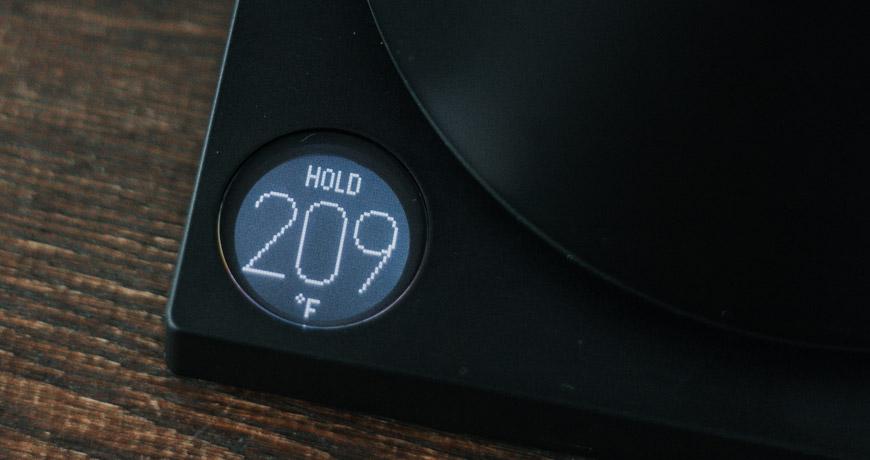 Whether you're a coffee aficionado or a brewing beginner, Stagg EKG will be your countertop partner in the pursuit of a ridiculously good cup of coffee.
Variable temperature control, and a stunning, minimalist design.
Featuring a precision pour spout, variable temperature control, LCD screen, 60-minute hold mode, a brew stopwatch, and a small, minimalist base.
Temperature Range: 135-212 F / 57-100 C
Volume: 0.9L to the max fill line
Weight: 2.75 lbs/1,274 g (includes kettle base) 
This 120V model is only compatible with outlets in the US and Canada.