Swell - Sunset Incense Cones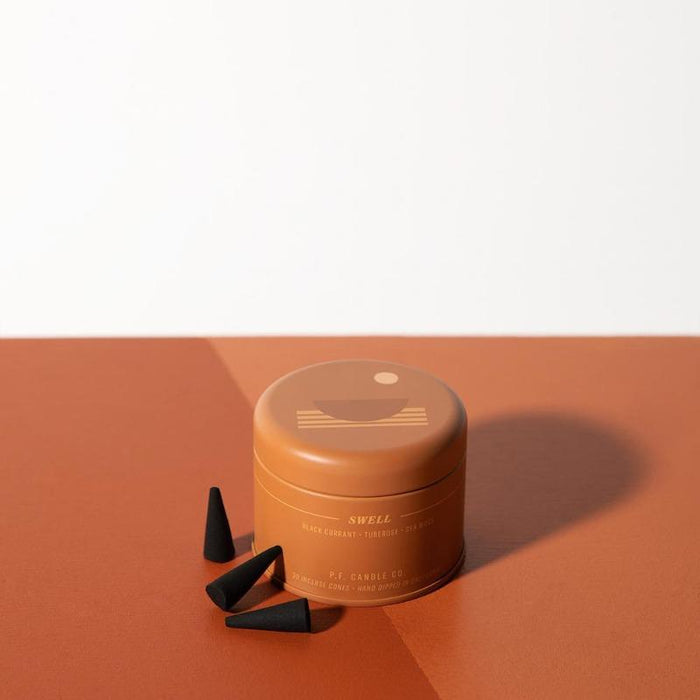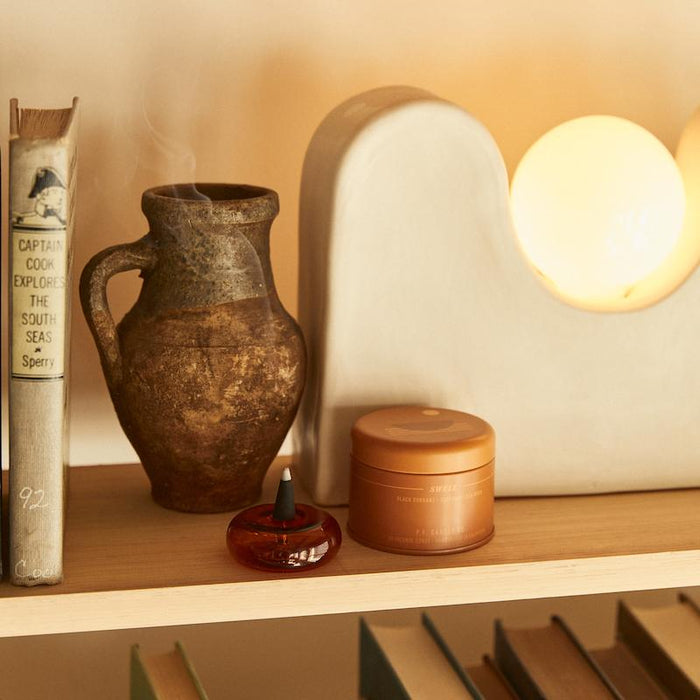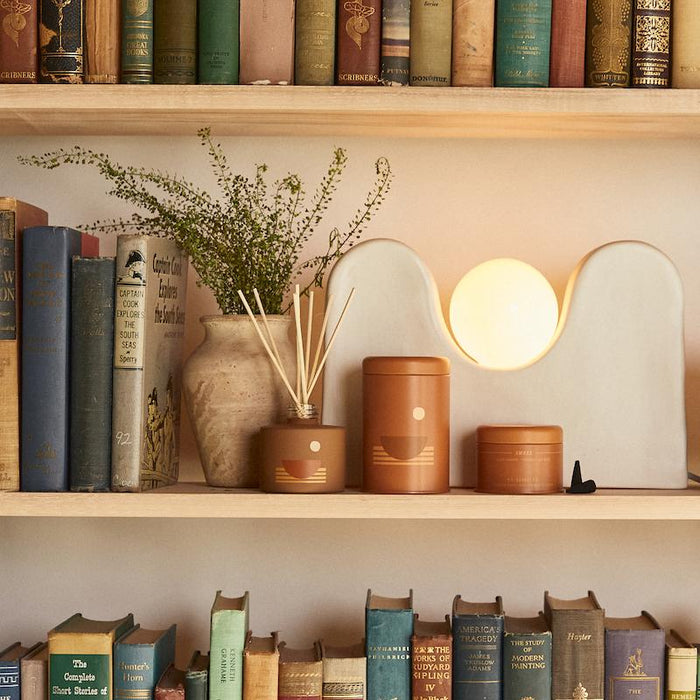 Swell. 12pm. Salty skin, steady tides, endless afternoons in the hot summer sun. Vibrant, juicy, aquatic. Notes of black currant, tuberose, and sea moss.
Our first-ever incense cones, meant to elevate a space with scent in under an hour. Sunset is a collection of candles, reed diffusers, and incense cones in 4 original scents. The unique designs are inspired by our love for the 70s, while the fragrances capture our favorite times of day in California.  
30 cones per tin Approx. 25-min burn per cone.